Golden Gate Bridge is one of the most internationally recognized symbols of San Francisco and the US. It's free to walk across the bridge.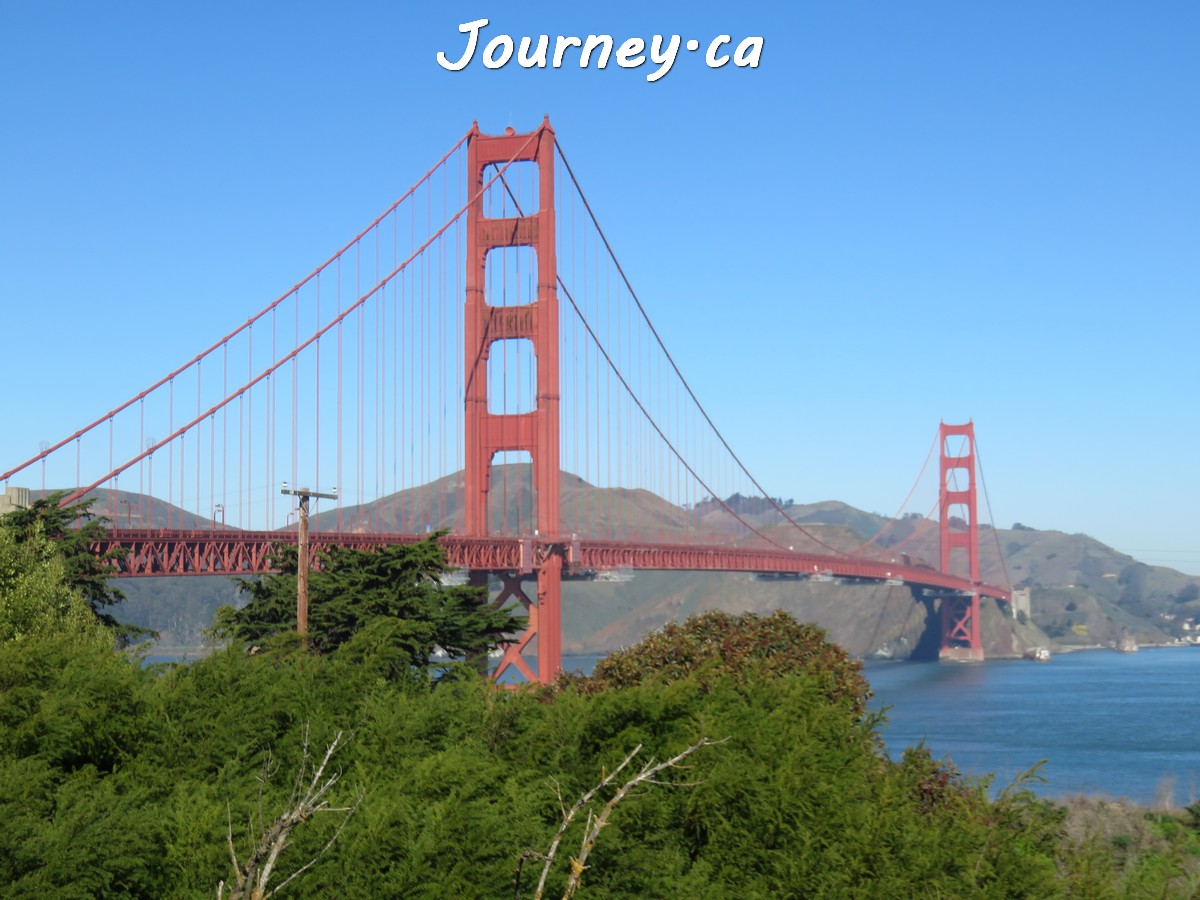 How to get to the bridge?
Muni bus No. 28 has a bus stop right in front of Golden Gate Bridge Welcome Center as a half-way point between Daly City Bart Station and Fort Mason. You can get a day-pass for $5 in MuniMobile app.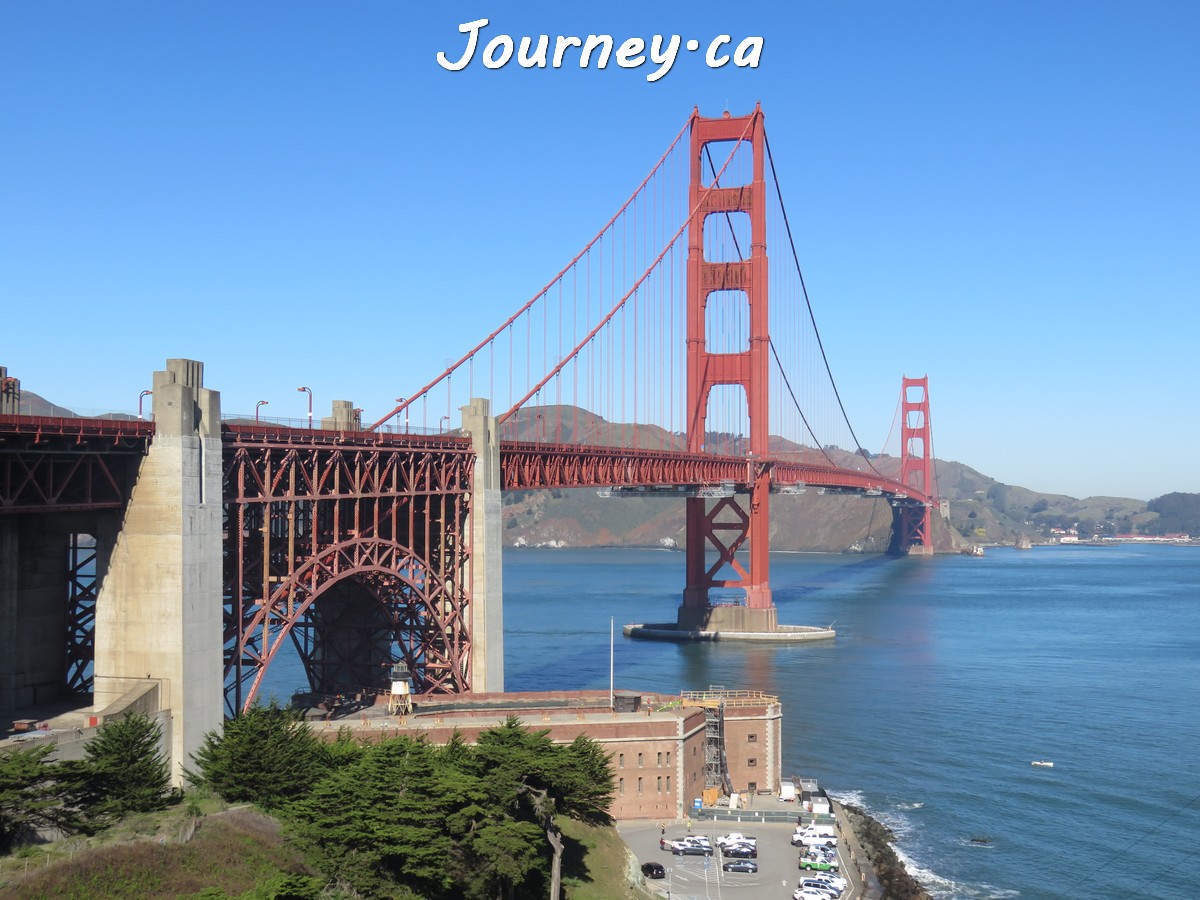 Walkways
Pedestrians are only allowed on the east sidewalk (side facing San Francisco). Hours vary seasonally as follows:
Pacific Standard Time (first Sunday in November to second Sunday in March): East sidewalk hours are 5:00 a.m. to 6:30 p.m.

Daylight Savings Time (first Sunday in March to second Sunday in November): East sidewalk hours are 5:00 a.m. to 9:00 p.m.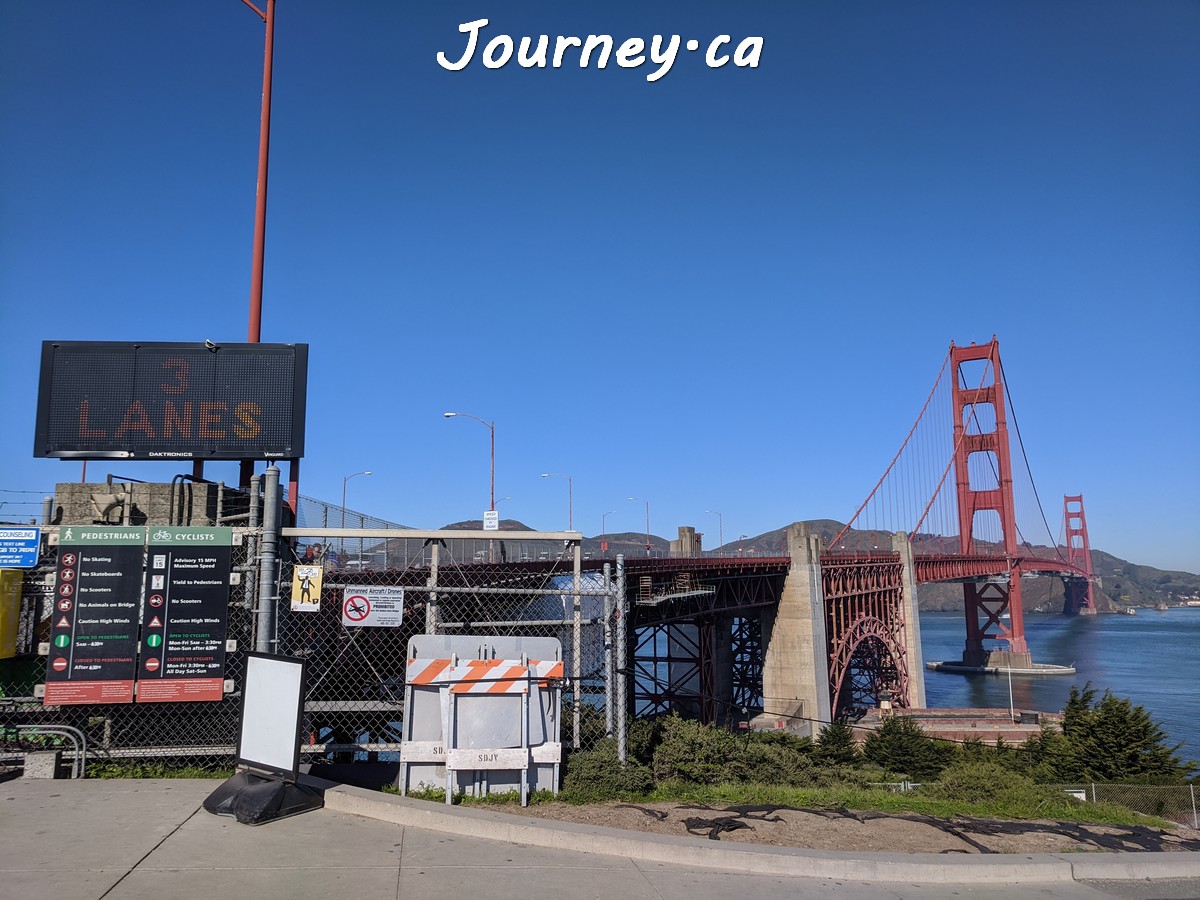 Cyclists have toll-free access to the Bridge's sidewalks 24-hours a day. When cyclists are not allowed to use the east sidewalk, they will be allowed to use the west sidewalk.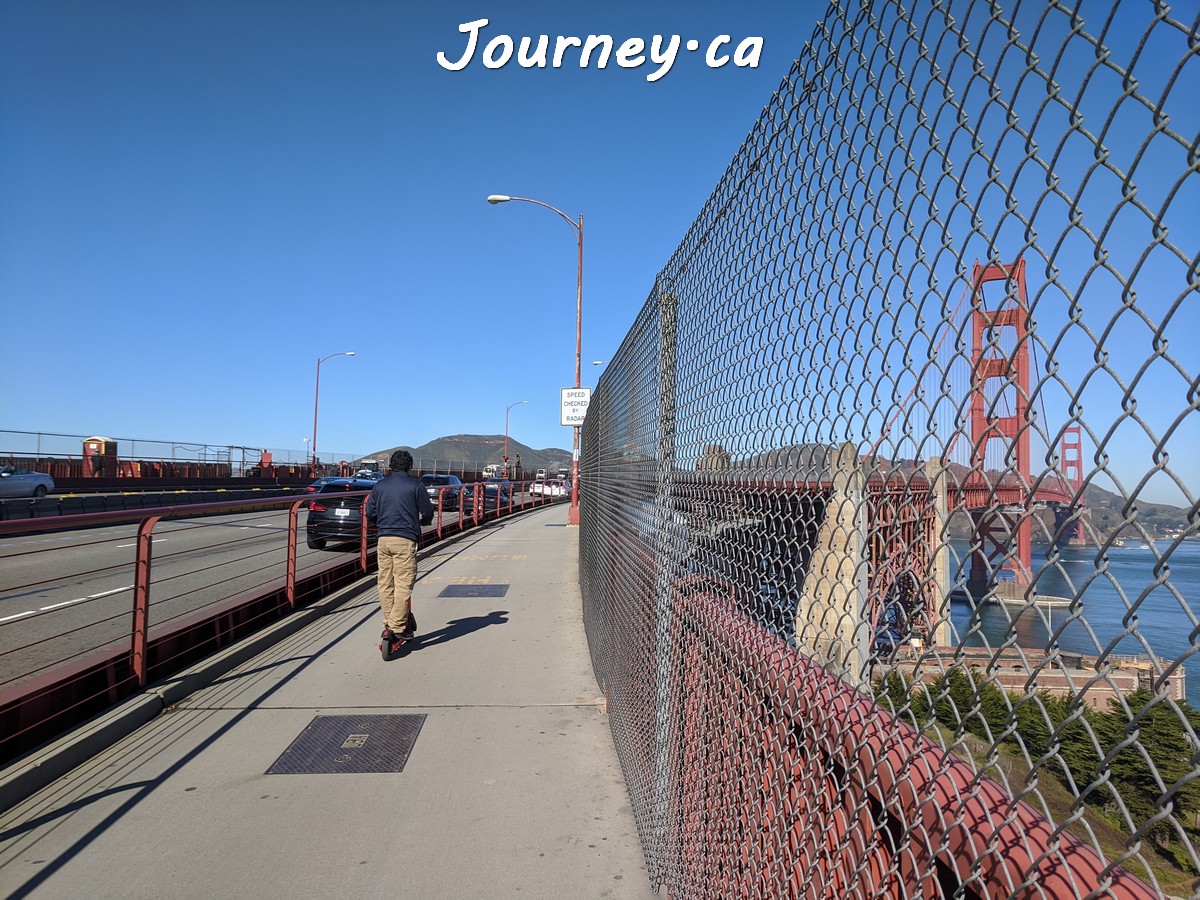 Small scooters when in the power-on mode  are NOT permitted on Golden Gate Bridge sidewalks. These devices may be pushed or ridden but must be in the power-off mode.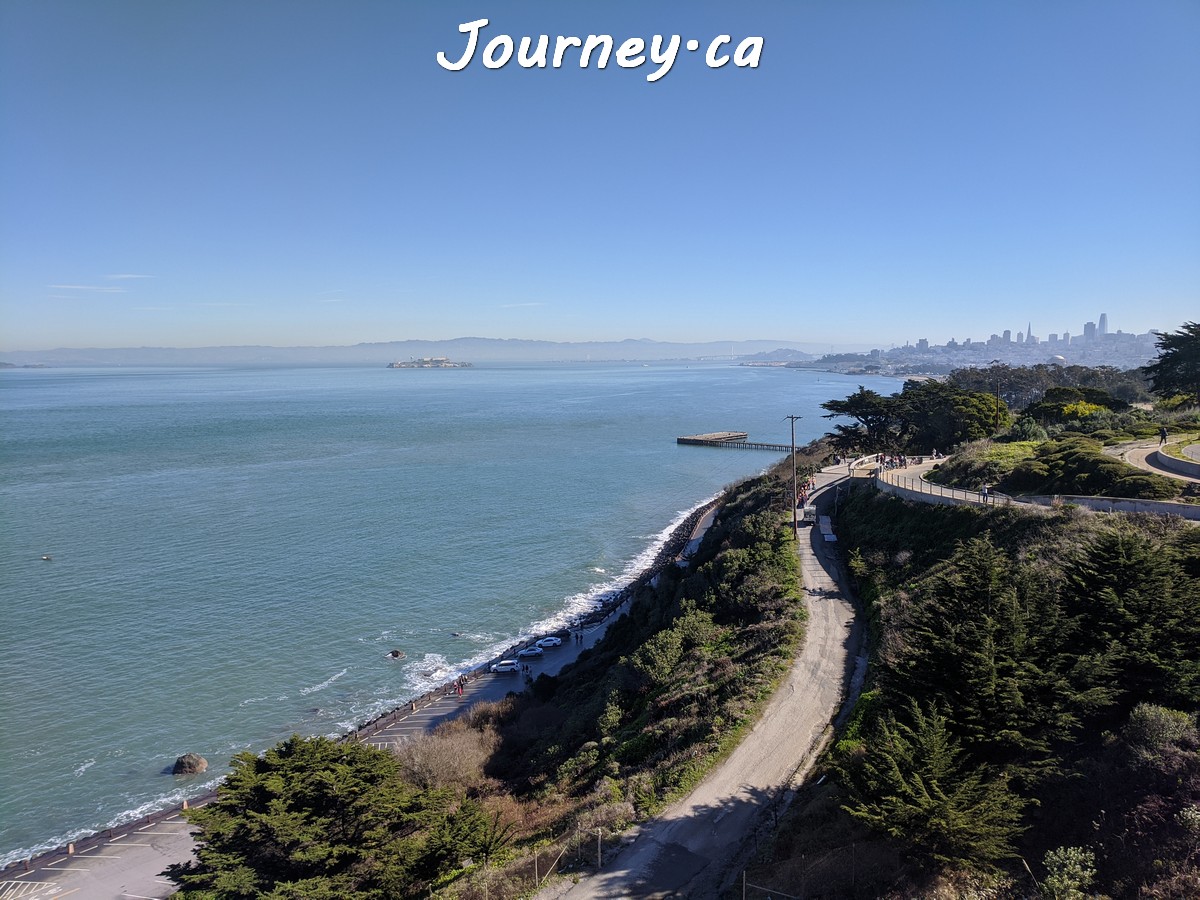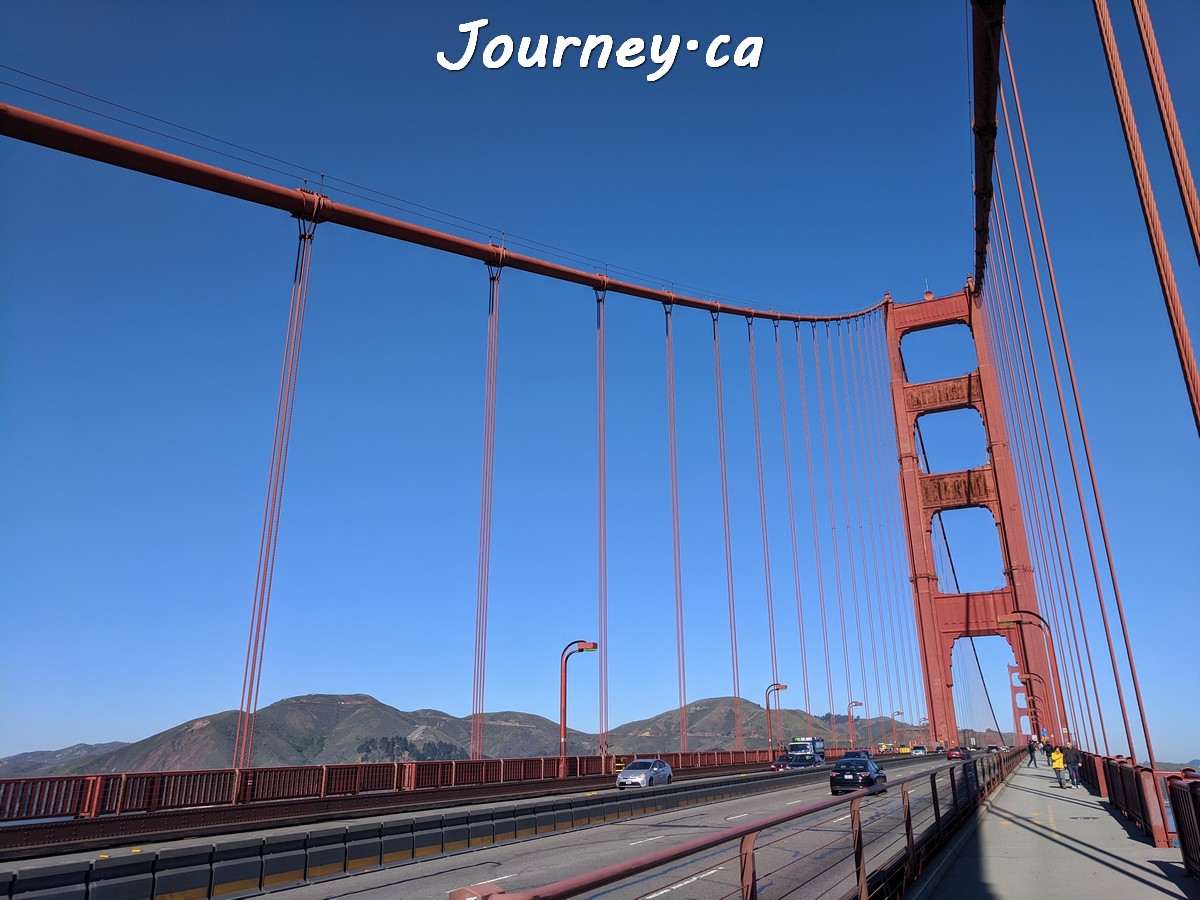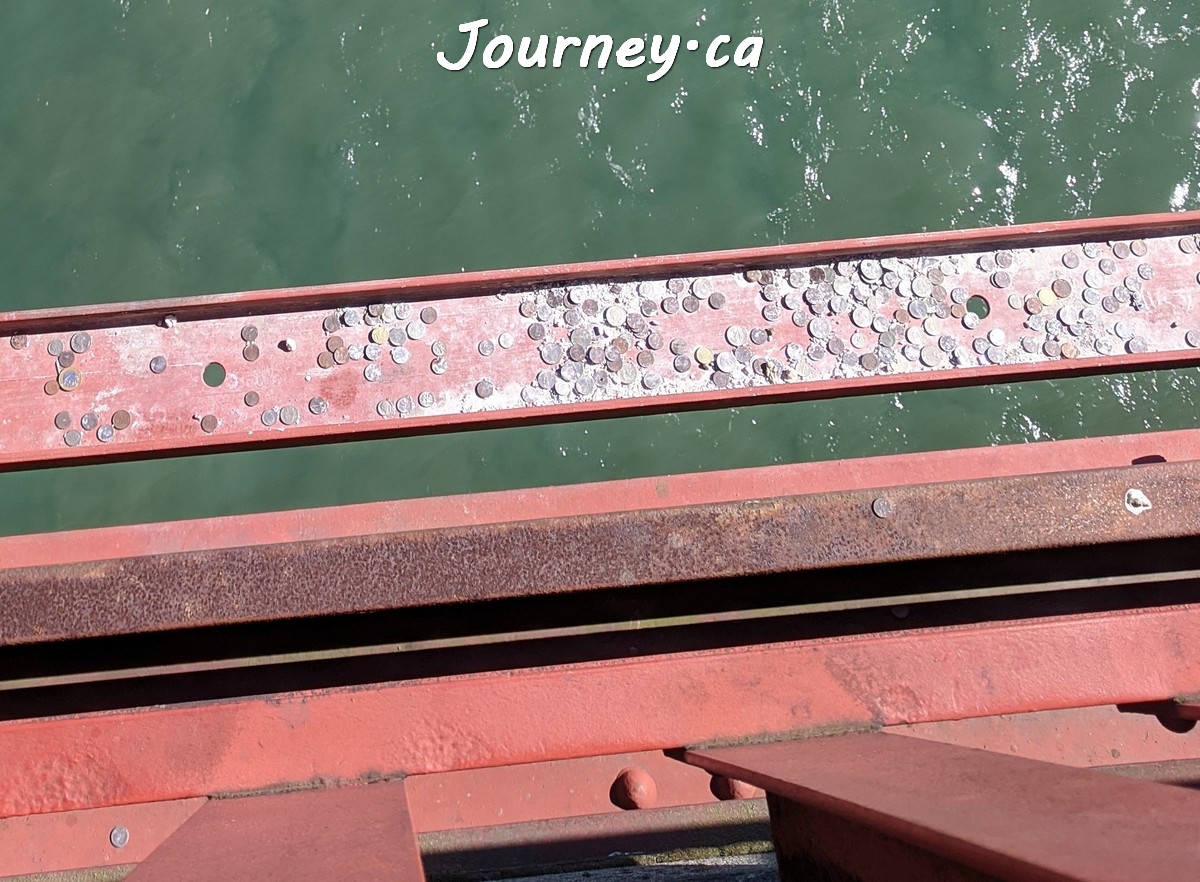 Many people throw coins at the bridge. I guess some people tried to throw coins through those small holes but failed.