HOSTEL:
I rebooked my accommodation in Xi'an 2 days before my arrival because I found a special deal of 15 yuan for a bed in an one-bed dorm. The hostel also promises free pick-up from the train station.
A hotel staff did come to pick me up on time. I was escorted to a public bus no. 41 instead of a private vehicle. The hotel staff paid the bus fare of 0.5 yuan.
Upon arrival at the hostel, I was put into a 6-bed dorm which appears to have one bed occupied already. Of course, they wouldn't give me a one-bed dorm for just 15 yuan. I was fine with the arrangement by then.
The hostel's name is Hanwood Youth Hostel. The location is pretty good. It's just east of Big Wild Goose Pagoda and there is a bus stop right outside the hostel. No. 500 bus can take you to the train station directly from here although No. 500 bus always seems overcrowded.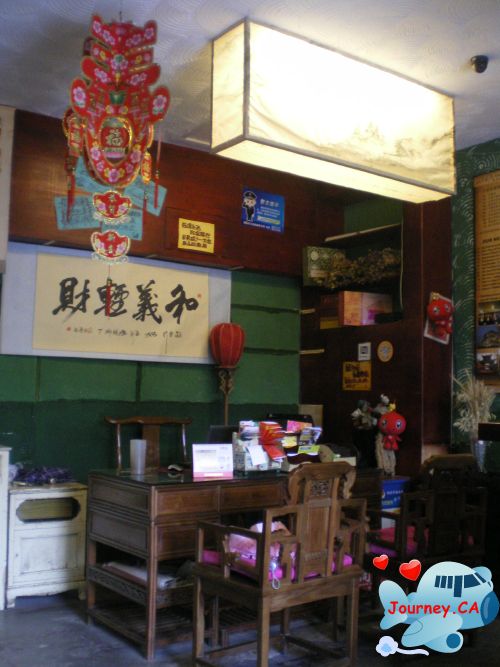 They have both squash toilets and American modern toilets. Toilets and showers are all clean and function well.
There are lots of small restaurants at the back of the hostel building. A big bowl of Beef Noodle costs 5 yuan. Ethnic Hui Muslim chef will hand-pull noodles from a dough right in front of your eyes. The "beef" part however is represented only by one small think slice of beef and maybe the soup.
The hostel is quite large and takes in any customer they can get. This has caused a problem in my case. When I returned to my dorm at night, some middle-aged peasant look men knocked my door in and started to talk and smoke. I complained to the hostel staff and was moved to another 6-bed dorm without other guests. Although every night at around 1pm, there is somebody mysteriously sneak into my room and sleep in one bed. I assume they are hostel staff.
SHAANXI HISTORY MUSEUM
Not as modern as Hubei Provincial Museum or other same level museums that host high-profile national treasures, Shaanxi History Museum is a must-see for its Terracotta Warrior collection if you don't mind the leaking ceilings at some exhibition rooms. There's no working elevators and escalators at this outdated museum. Tickets are distributed for free in the morning and in the afternoon. No tickets are given out during 12pm and 1pm.
GUANGREN TEMPLE
A Tibetan Buddhist temple in north-west Xi'an, Guangren Temple is a peaceful place without many tourists.
This temple has a replica of the Buddha brought by Princess Wen Cheng to Jokhang Temple. If you don't have chance to go to Lhasa Jokhang Temple, you can see the Buddha here.
SMALL WILD GOOSE PAGODA
This museum and park complex is a beautiful place that's not as crowded as Shaanxi History Museum or Big Wild Goose Pagoda.
MUSLIM QUARTER
The Muslim quarter is near the famous drum tower.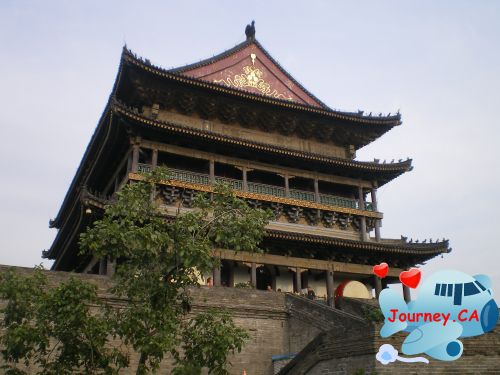 South Entry of Muslim Quarter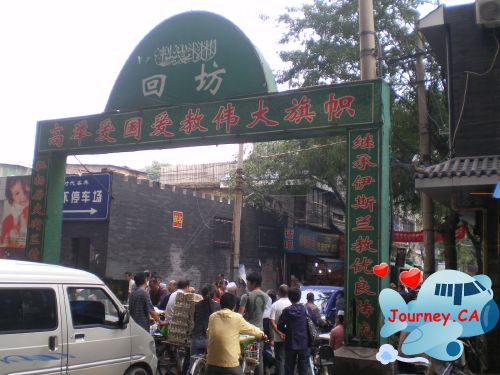 Uyghurs selling bread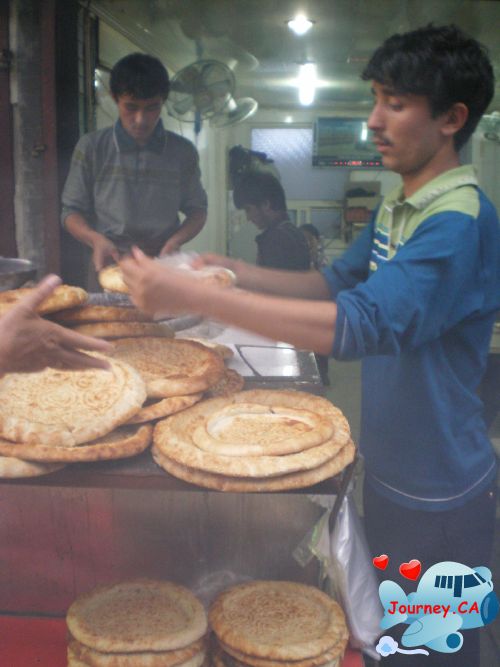 Jiasan Soup Dumpling Restaurant (No smoke, No alcohol)

Jiasan Soup Dumplings (18 yuan)

A small mosque

GREAT MOSQUE OF XI'AN
The Tower that served as a Minaret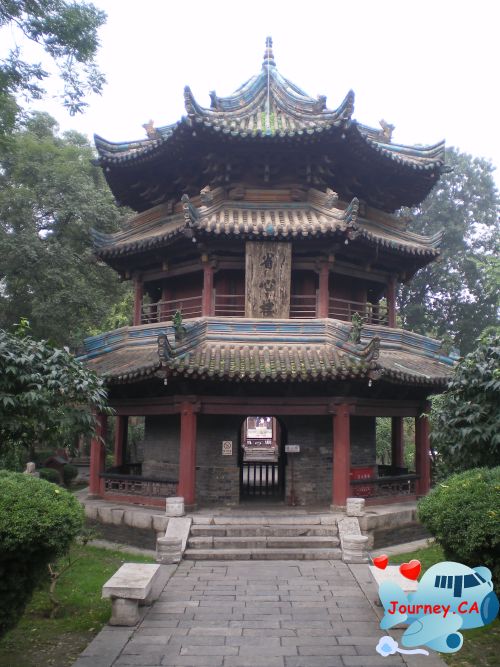 Muslims pray five times a day