The hostel I stayed at is King's Joy which is located at the heart of the old busy hutong area of Qianmen just south of Tiananmen Square.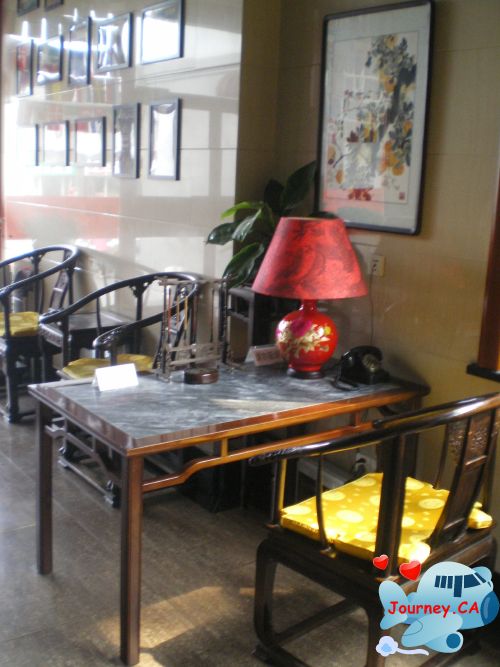 King's Joy is actually a 3-star hotel. A few suites are transformed into dorm rooms. It's quite luxury for a hostel that charges only 30 yuan/bed. ?Booked via Hostel World)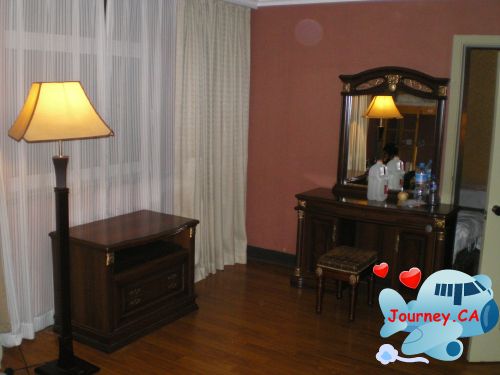 There are many hutongs outside the hotel. Follow any of them and you will reach the newly renovated Qianmen Avenue – a pedestrian shopping mall that has a high concentration of old Beijing brands such as Quanjude(Peking Duck) and Zhangyiyuan(tea shop).
Walk north along the street in front of the hotel, you will reach the busy Dazhalan street in 2 minutes. Dazhalan has an even greater collection of traditional Beijing brandname stores.
Day 1: National Museum of China (Admission FREE)
Many high profile national treasures are on display here. Pick up your free ticket and pass strick security check at the main gate facing Tiananmen Square.
Terracotta Army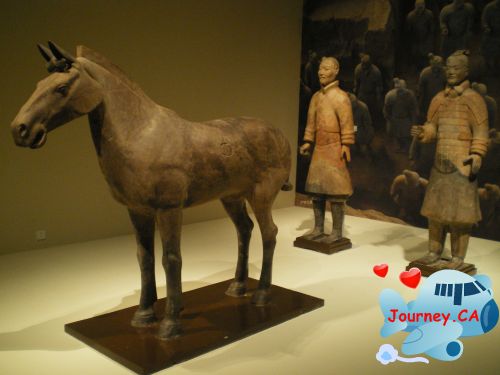 Sanxingdui Mask

Painted Pottery Jar with Nude Figure in Relief
Majiamiao Culture(c. 3200-2000 BC)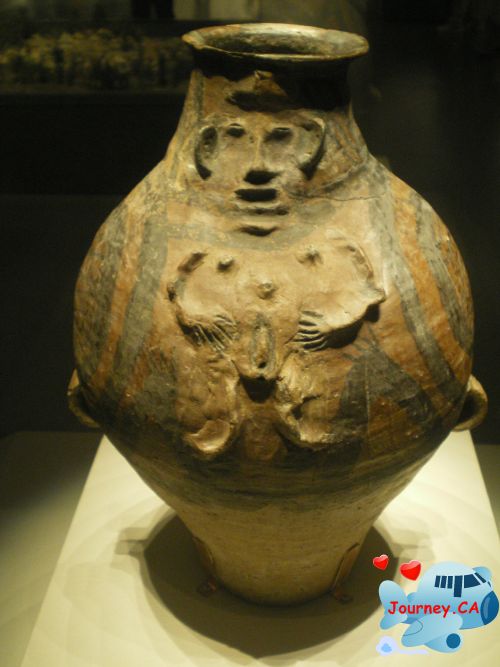 The figure on the jar has both male and female sexual characteristics as related to fertility worship.
Day 2: The Great Wall of China at Mutianyu
There are buses that go to Mutianyu directly from Beijing at 7am and 8:30am. They return at 2pm and 4pm. The bus number is 936 or 867, but not all 936 or 867 buses go to Mutianyu. So make sure you ask first, otherwise you may need to make a transfer at Huairou Bus Terminal which is a transportation centre near Mutianyu.
I took No. 936 bus at Dongzhimen Wai Xiejie at 7am. Dongzhimen Wai Xiejie is a street not far from Dongzhimen subway station and the bus stop is not easy to locate. However you can also get on the bus at other stops closer to a subway station. Sanyuanqiao bus stop is just outside the Airport Express exits on the other side of the street. Houshayu bus stop is right outside Houshayu subway station. My bus arrived at Houshayu at 7:45, Huairou Bus Terminal at 8:37, Hongluosi at 9:00, Mutianyu at 9:30.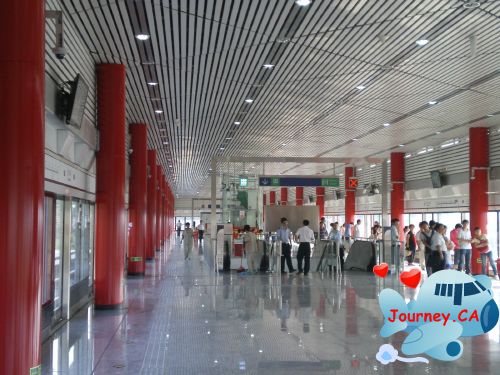 Bus fare(one way): 16 yuan(6.4 yuan with smart card)
Mutianyu entry fee: 45 yuan(I bought my ticket from the bus driver for 40 yuan. I believe he bought it for around 20 yuan.)