The National Archaeological Museum in Athens houses some of the most important artifacts from a variety of archaeological locations around Greece from prehistory to late antiquity. It is considered one of the great museums in the world and contains the richest collection of artifacts from Greek antiquity worldwide. It is situated in the Exarcheia area in central Athens between Epirus Street, Bouboulinas Street and Tositsas Street while its entrance is on the Patission Street adjacent to the historical building of the Athens Polytechnic.
The opening hours for the National Archaeological Museum from November 1st, 2020 will be:
November 1st – April:
Tuesday: 13:00 – 20:00
From Wednesday until Monday: 08:00 – 17:00
From April until October 31st:
Tuesday: 13:00 – 20:00
From Wednesday until Monday: 08:00 – 20:00
The National Archaeological Museum is closed on 25 – 26 December, 1 January, 25 March, Orthodox Easter Sunday and 1 May.

Admission fee:
12€ (From April 1st until October 31st)
6€ (From November 1st until March 31st)
Three day Special ticket package:
15€
Valid for National Archaeological Museum, Epigraphic Museum, Numismatic Museum and Byzantine and Christian Museum of Athens.
Entrance is free to all visitors on the following days:
6March (in memory of Melina Mercouri)
18April (International Monuments Day)
18May (International Museums Day)
The last weekend of September annually (European Heritage Days)
28 October (National Holiday), and
every first Sunday of each month from November 1st until March 31st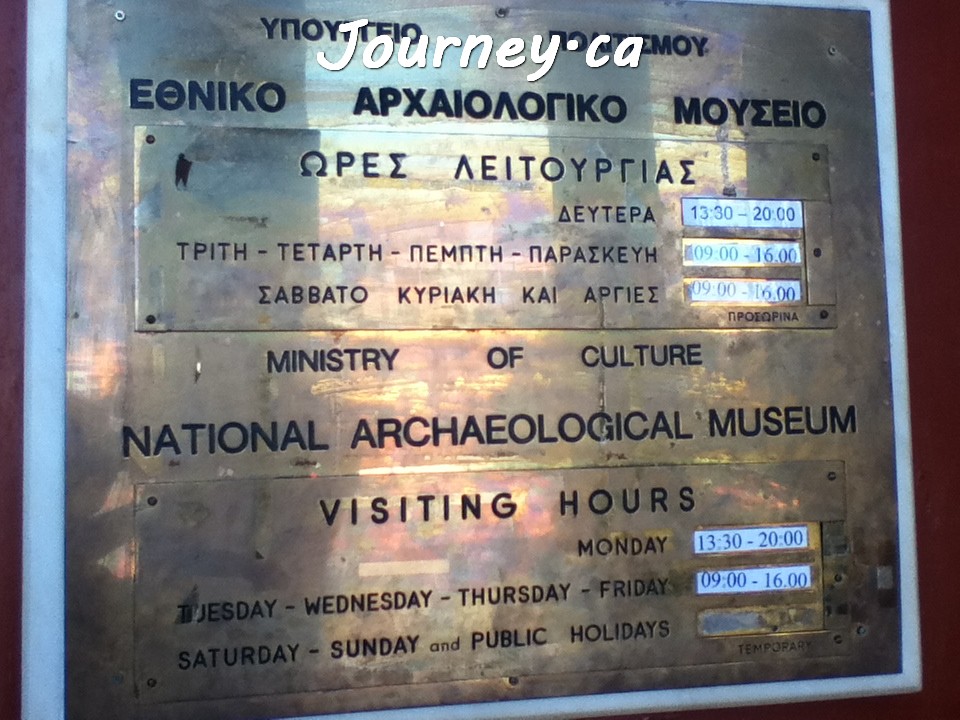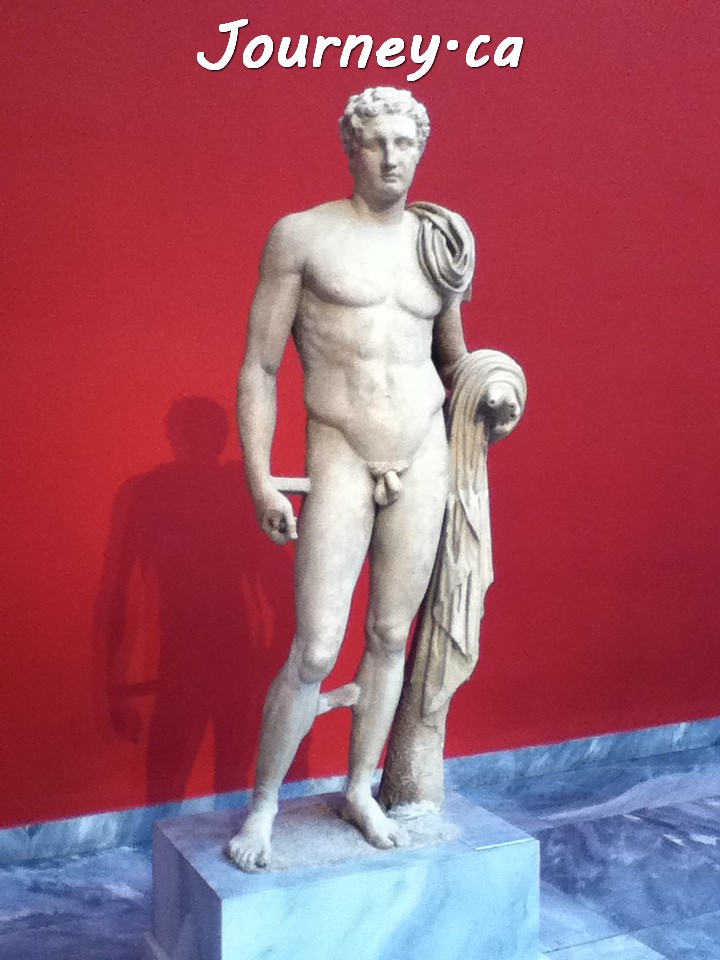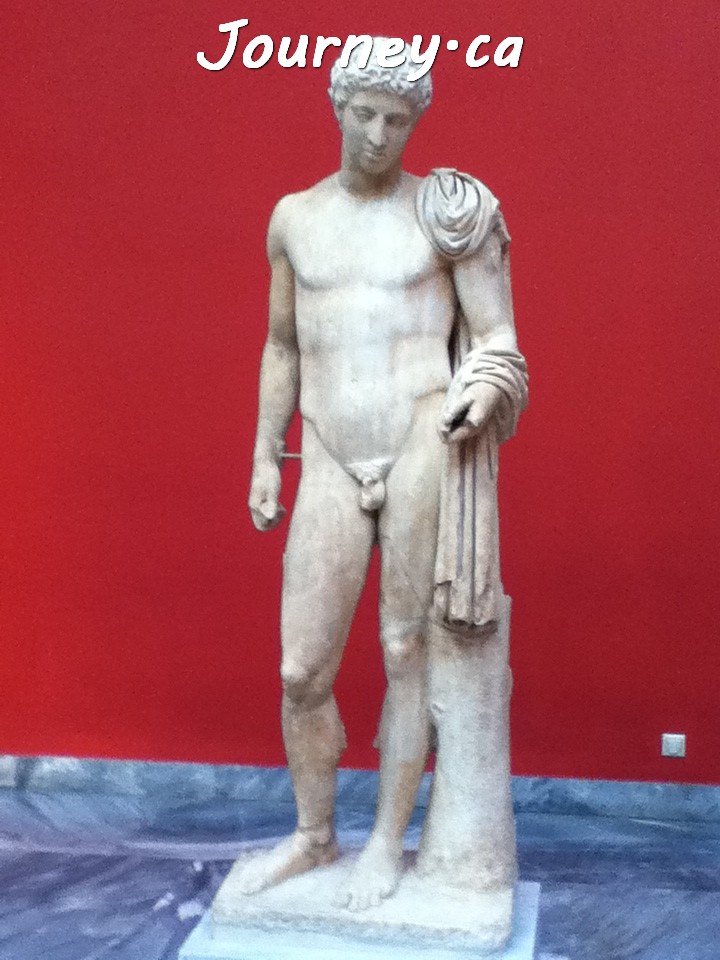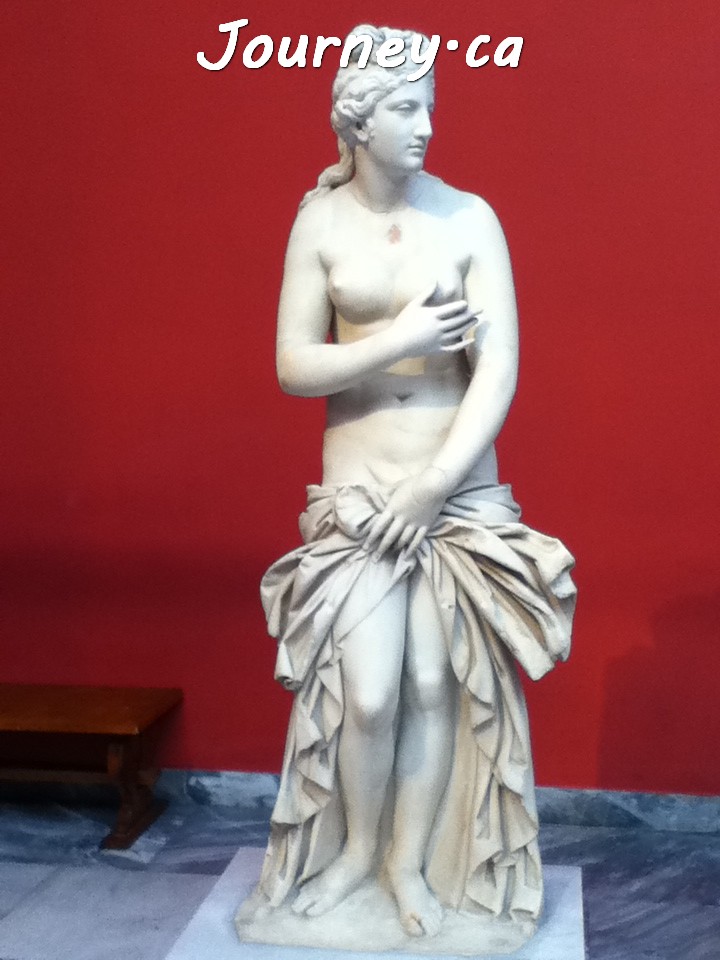 Aphrodite of the Syracuse type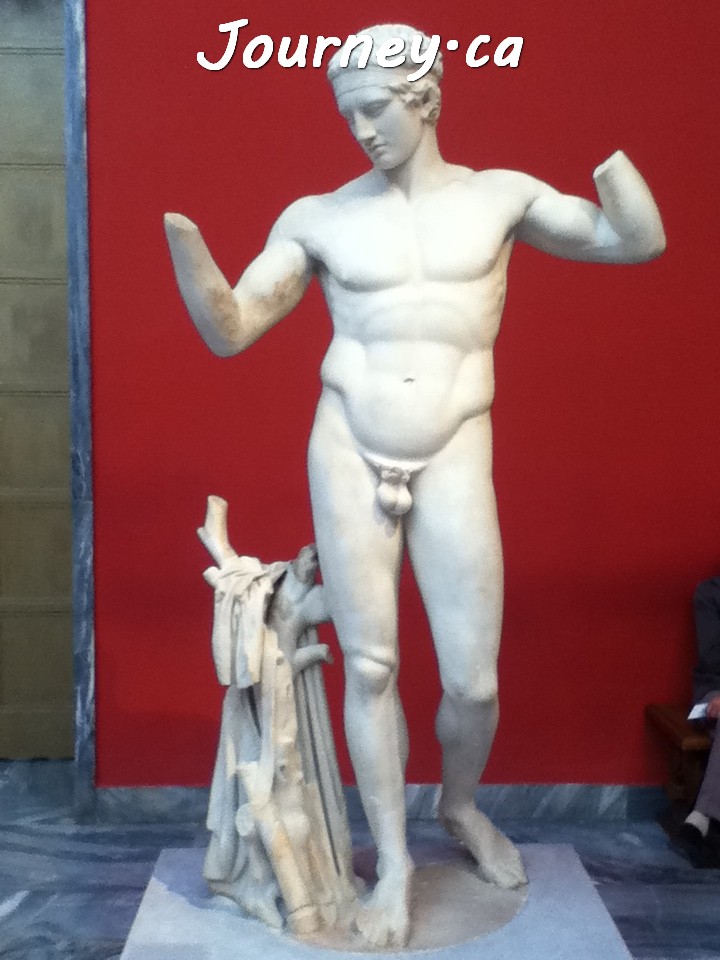 The Diadumenos is the winner of an athletic contest at a games, still nude after the contest and lifting his arms to knot the diadem, a ribbon-band that identifies the winner.
The marble Diadumenos from Delos at the National Museum, Athens  has the winner's cloak and his quiver laid upon the tree stump, hinting that he is the victor in an archery match, with perhaps an implied reference to Apollo, who was conceived, too, as an idealized youth.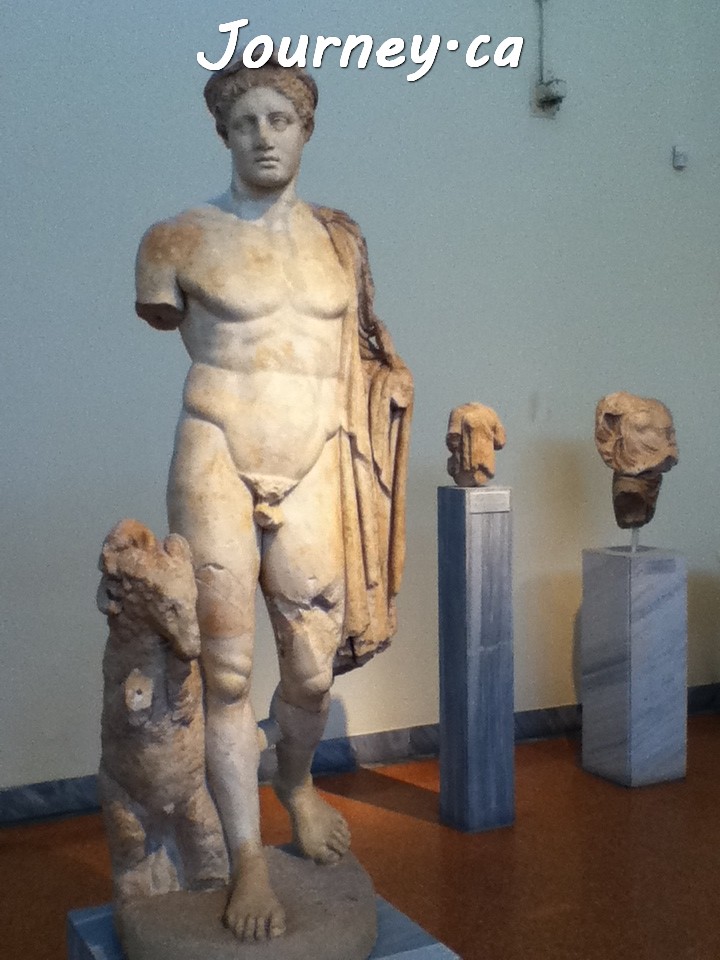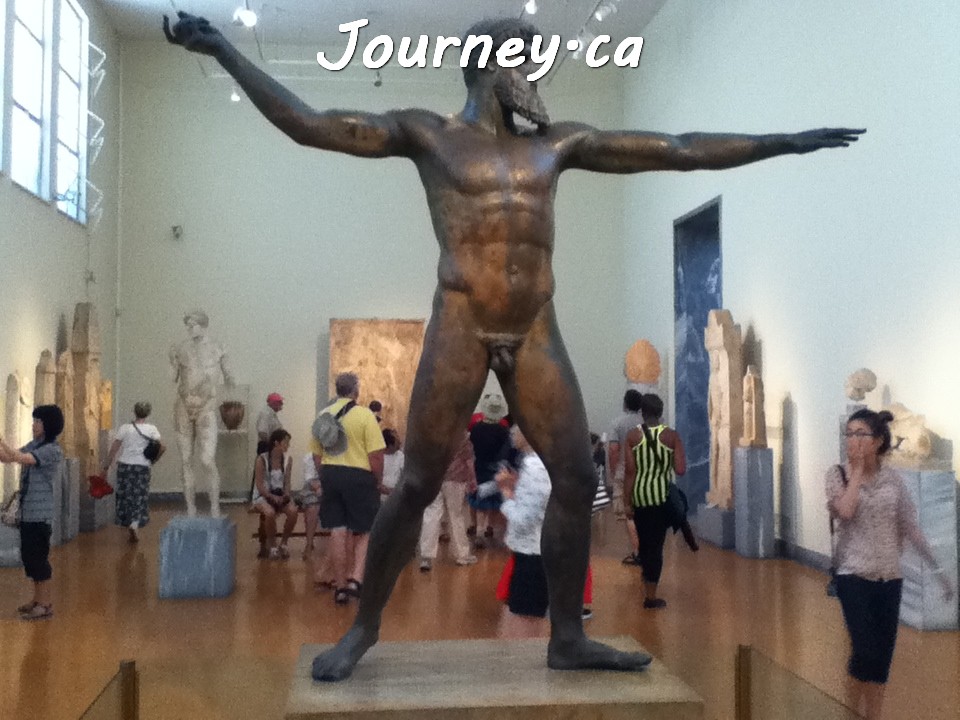 The Artemision Bronze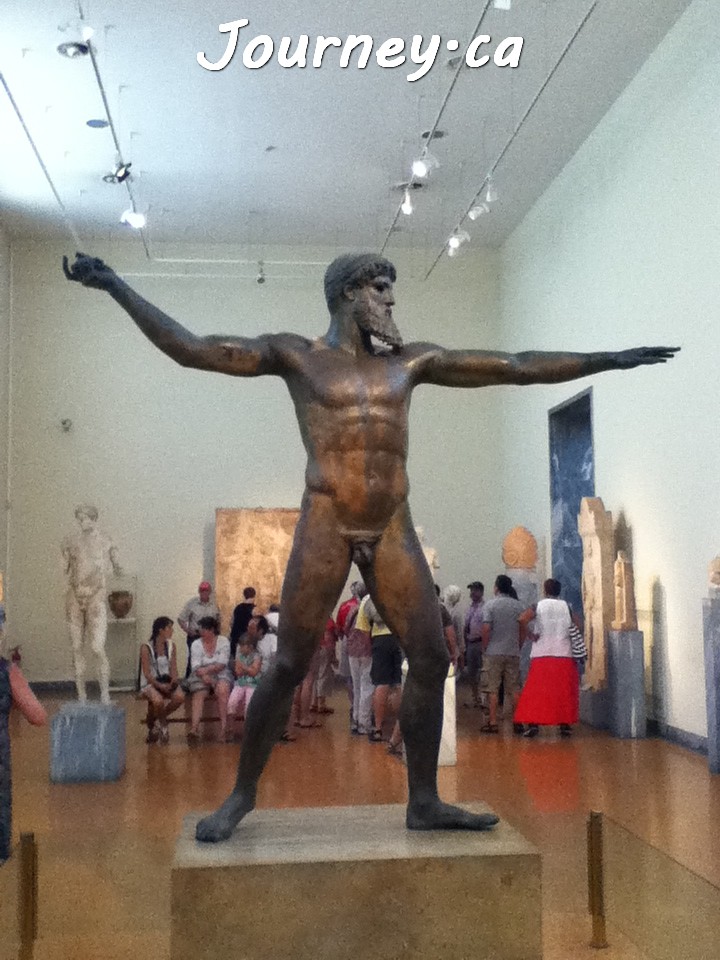 The Artemision Bronze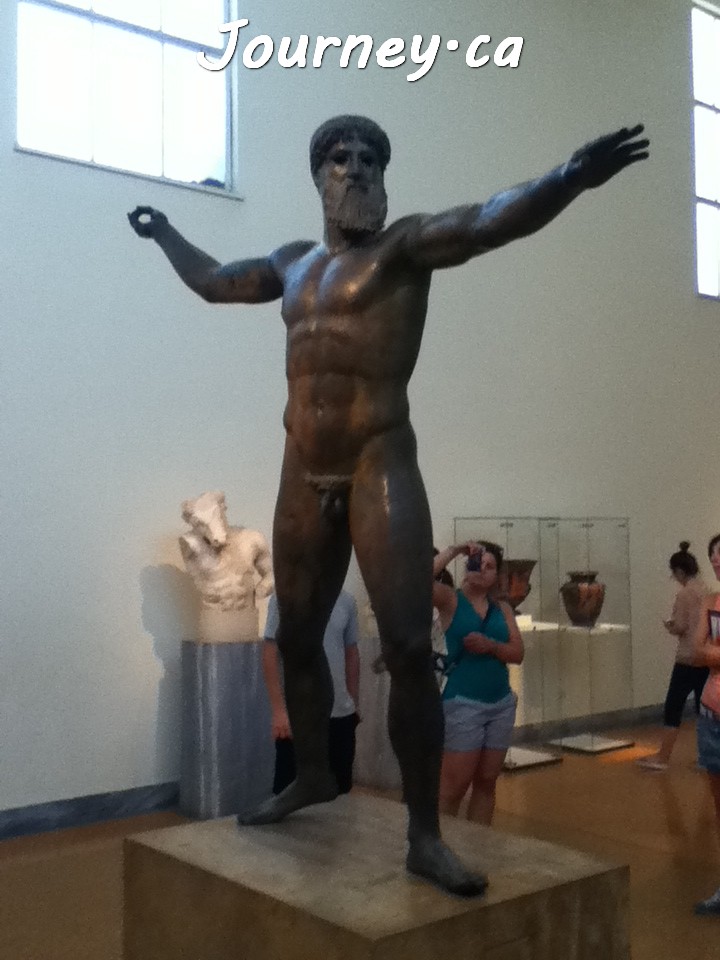 The Artemision Bronze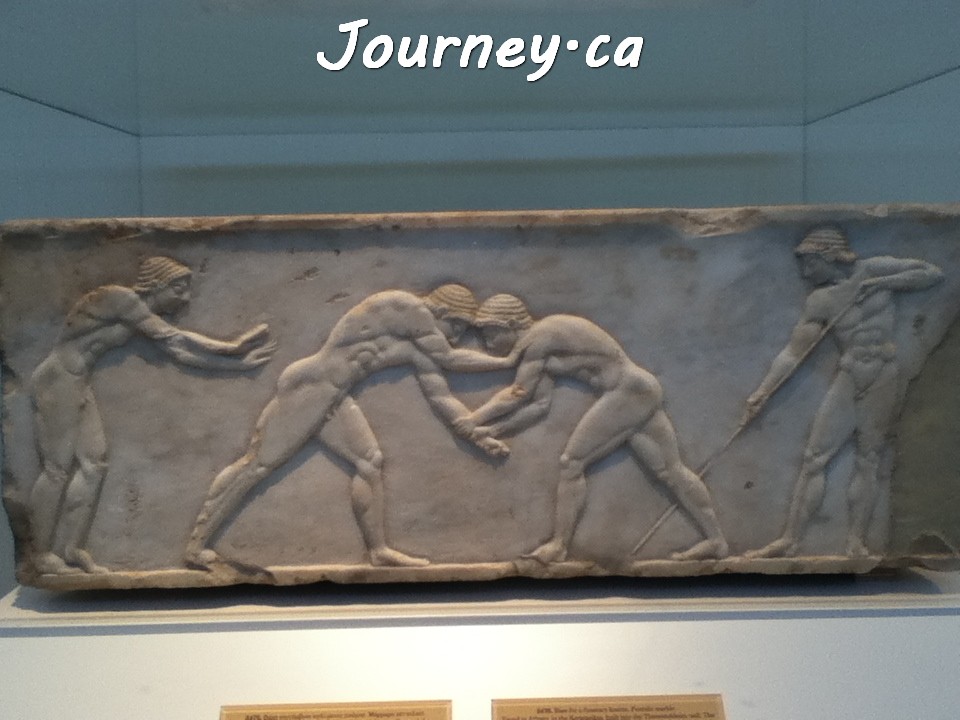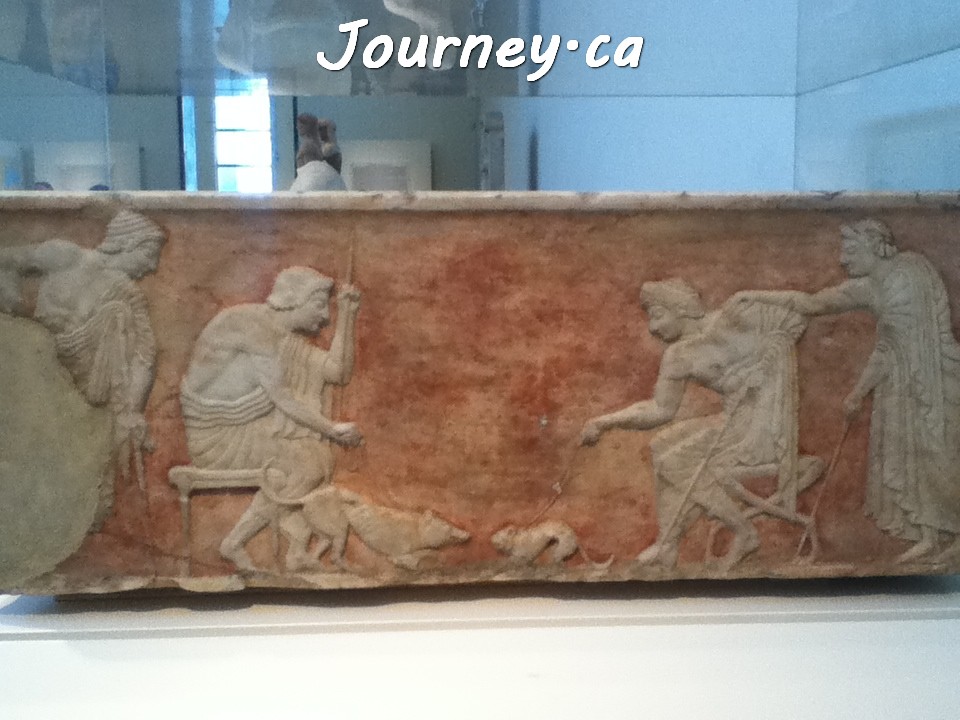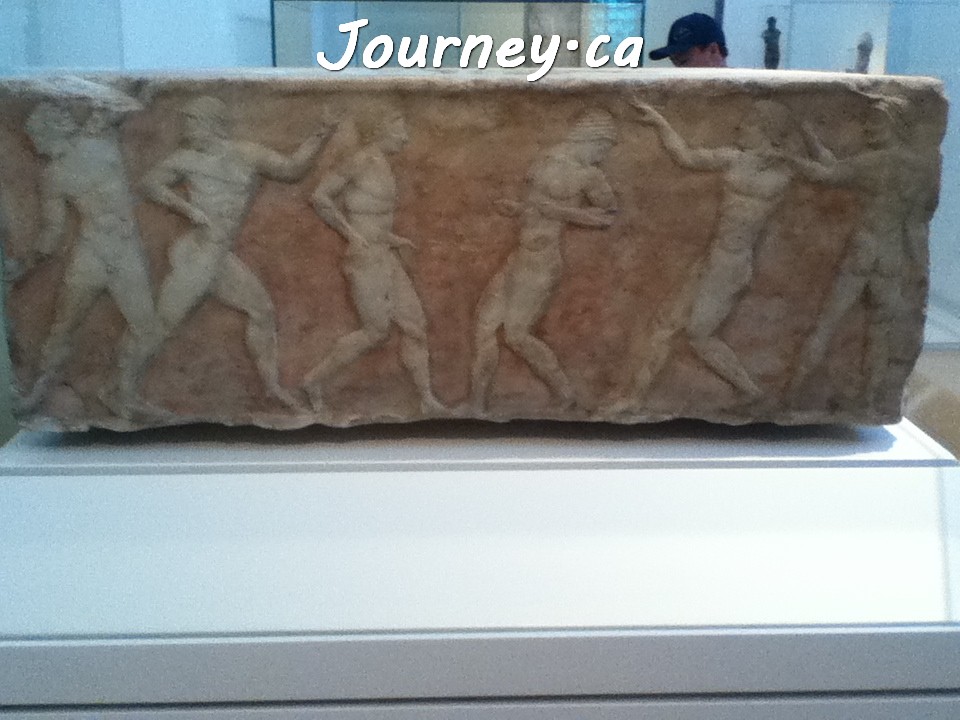 Aphrodite is the goddess of love, who is known for her seductive beauty, charm, intrigue, and mystique. Eros is Aphrodite's son. Pan is the god of the wild, shepherds, and flocks.
Pan was drinking and carousing when he finds Aphrodite. Pan is trying to pull Aphrodite's hand away from her genitals so he can take advantage of her. Aphrodite is trying to beat Pan off with the sandal while he has stripped her down and is probably going to succeed in raping Aphrodite right then and there. However, Eros comes quickly to the rescue and attempts to stop Pan from getting Aphrodite. In the end Aphrodite is able to escape Pan's clutches with Eros.

The Marathon Boy