On the north side of Parma Ri is the Gesar Lhakang, a Manchu construction that dates back to 1793 and was recently renovated. It is the only Tibetan-style Guandi temple in China.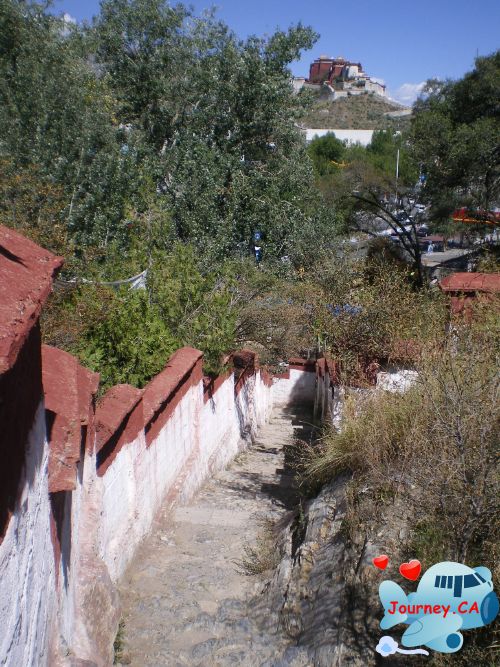 The main temple has a statue of the Chinese God of War, Guandi(associated with Gesar, the mythical Tibetan warrior) along with generals on his left and ministers on his right. A separate yellow chapel has a statue of an orange Jampelyang with Sakyamuni, Chana Dorje (Vajrapani) and Chenresig.
There is a stone stele at the foot of the main temple that records the history of the temple.
Chinese army defeated Nepalese invasion of Tibet in 1792. They believed that they were protected by the God of Ware, Guandi. So they built this temple.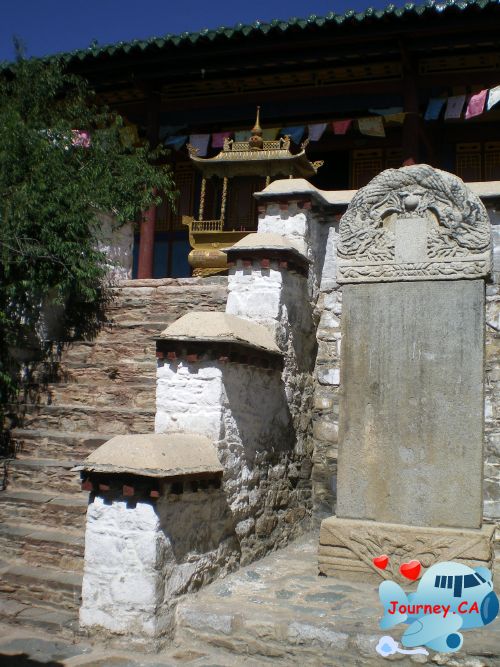 Guandi's image is similar to Gesar, the mythical Tibetan warrior. So Tibetans call this temple Gesar Lhakang.