It's quite easy to get a hard-sleeper ticket to Lhasa at Xining West Railway Station. I asked for a middle berth, the train station staff sold me a more expensive lower berth ticket which sucks. Why? Because cigarette smoke and carbon dioxide are heavier than oxygen, I felt short of oxygen while sleeping in the lower berth.
The train does allow passengers to smoke and a lot of people happily practice their such rights. Only during the section between Golmud and Lhasa, passengers are not allowed to smoke although some still do.
The train has squash toilets. Users are supposed to press the green button to flush the toilet. Some passengers may not be aware of it and water is not always available, so the toilets can be messy at times. Also, don't forget to bring your own toilet paper.
Train attendants sell Chinese magazines on board. A Tibetan man failed to find any magazine that's printed in Tibetan language. He was simply told, "Nowadays, everybody studies Mandarin." No apology, no sympathy.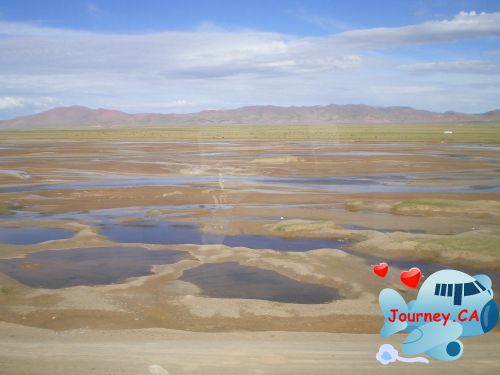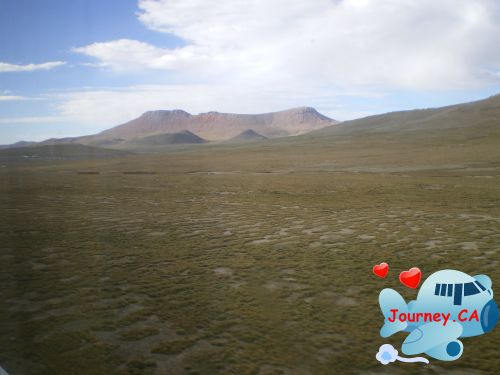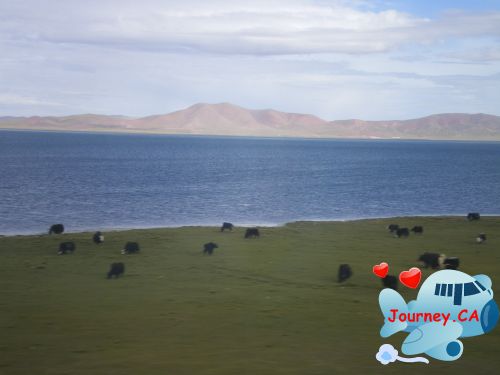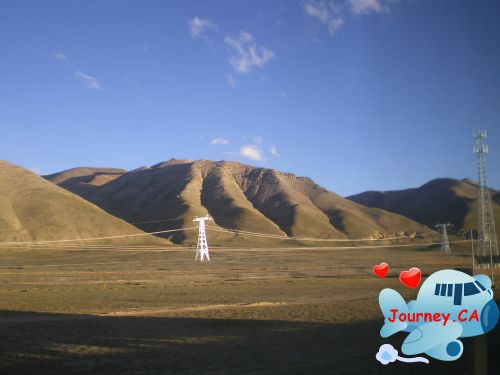 I had to take a Tylenol 2 when I go to bed.
In the morning, as I woke up, we were at an elevation of 4700 metres. I struggled to move my luggage as we were approaching Lhasa.
The designer of Lhasa Railway Station obviously knew this. Unlike in other Chinese railway stations, passengers don't need to go up and down stairs to get out of the train station. Lhasa Railway Station even provides a few baggage carts like those used in airports. If you can find one, use it.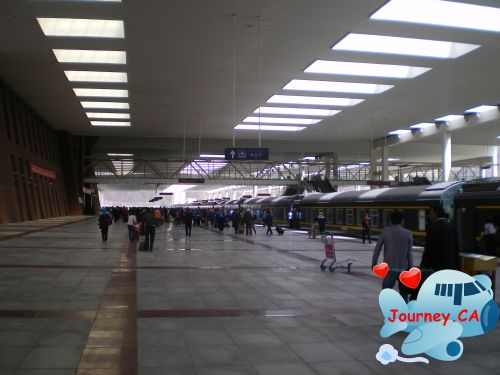 The plaza in front of the train station is massive and empty. Soldiers guard the plaza. People are not allowed to stay there. You must exit from one specific point, enter from another point after security check. Don't try to use a shortcut because armed soldiers are on alert.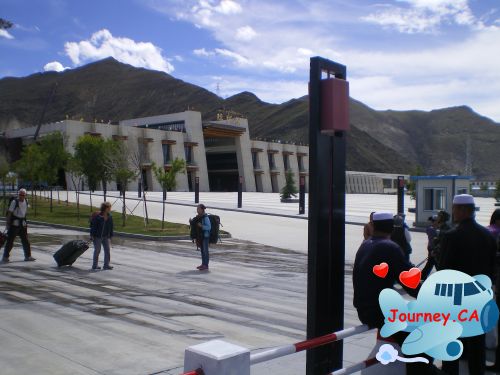 The bus stop is at the right-hand side of the exit. If you didn't buy your train tickets before you exit, don't try to come back to buy them because the bus stop is far away from the only point you can enter the railway station plaza. At the entry point, police will check your documents before they let you enter the plaza and walk a long way to the train station building to pass strict security check. I bought my train ticket at downtown Lhasa which costs 5 yuan more but is much easier.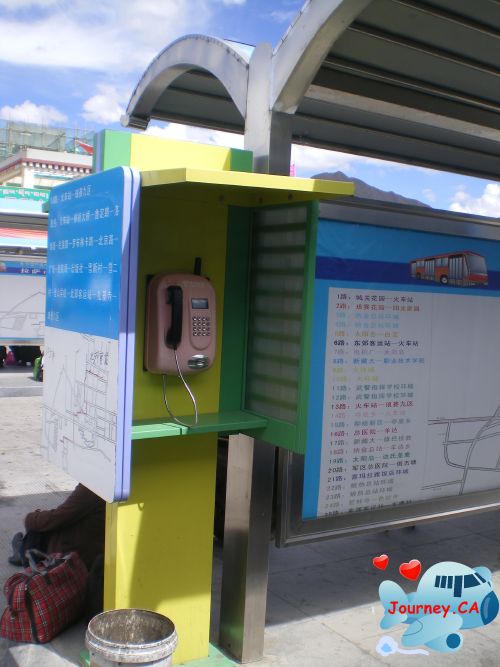 The bus stop has a route map which is useless even for Chinese or Tibetan. The bus driver I met didn't answer any passengers questions and simply pointed at the route map.
No.1 and No. 14 buses pass around Potala Palace, continue along the main road north of Ramoche Temple.
No. 6 bus passes Norbulingka, Tibet Museum, Potala Palace, then runs along Jiangsu Road just south of Barkhor.
No. 13 bus passes Norbulingka, Tibet Museum and around Potala Palace.